3.5" Classic Planters - Set of 4
🌱 Drainage Hole Design: Efficiently help plants breathe better and grow better.

🌱 Eco Friendly PP Material: Lightweight, sturdy material enables these planters to stand lots of wear and tear, works great around little kids or other pets.

🌱 Saucers Offered:Excess water will be stored in the plate, which help keep the surface clean.

🌱 Minimal Design: Suitable for indoor decoration, place on any table, countertop, or desk in home or office. A great gift for your friends who love planting.

🌱 Perfect Planter for GrowLED Indoor Garden: Dimension 3.54"X3.54"X3.19". Suitable for GrowLED indoor garden series.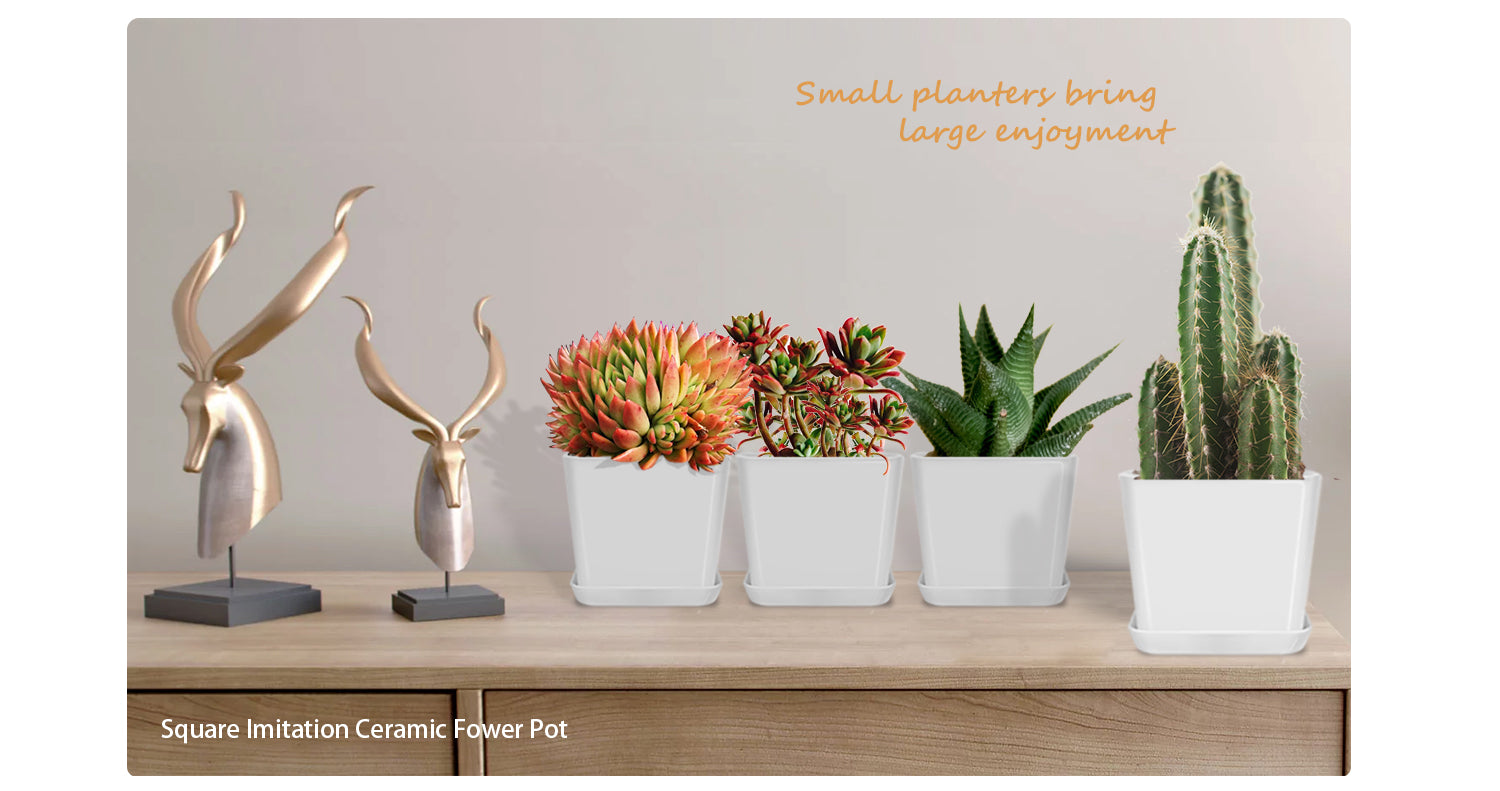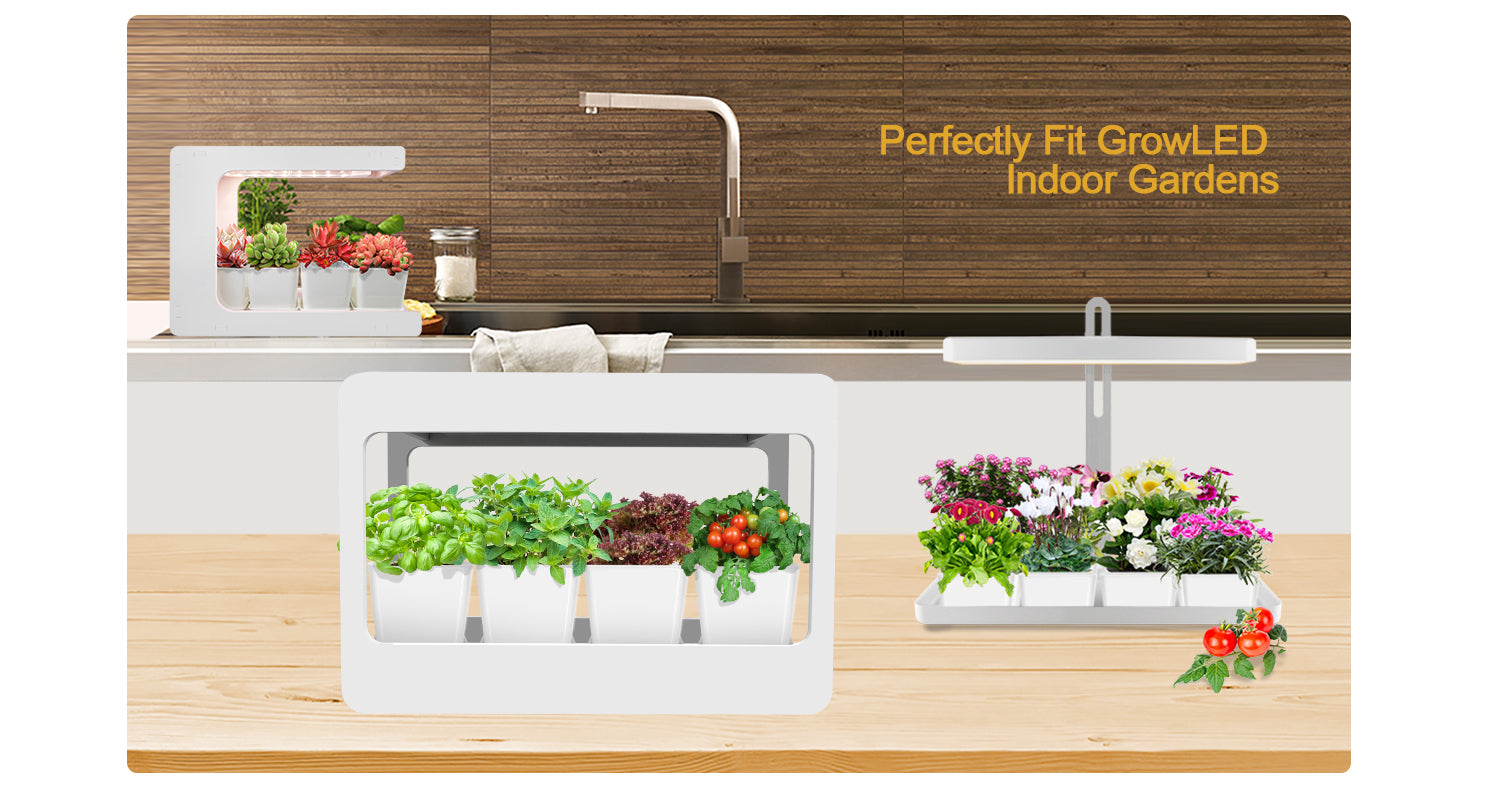 Question 1: Is the plate included?
Answer: Yes, the plates are included.
Question 2: Is this tapered and if so what are the dimensions at the base?
Answer: Yes, it is tapered. The dimension of the base is 3.23" X 3.23".
Questiom 3: Can these be painted? What type of paint will work?
Answer: Yes, it can be painted. However, we highly recommend you to only paint the exterior,
spray paint will work and you can also try paint marker pens.