LED Umbrella Grow Light
🌱 Plant Grow Light with 3 Optional Spectrums: Take good care of your plants at different stages.

🌱 Height Adjustable: Up to 2.5ft, the light panel can be adjusted while plants grow taller.

🌱 4 Timer Modes: 8/12/16/24H optional timer modes. Meet different lighting time requirements of plants.

🌱 7ft Long Cord: Long cord makes the grow light can be easily used with hanging planter and socket which is not nearby.

🌱 USB Port & Adapter Available: The USB port can work with a power bank if there is not any outlet nearby, or you can use the included adapter.

🌱 Cute Design: Small size fits most planters to decorate your indoor space and take good care of your plants.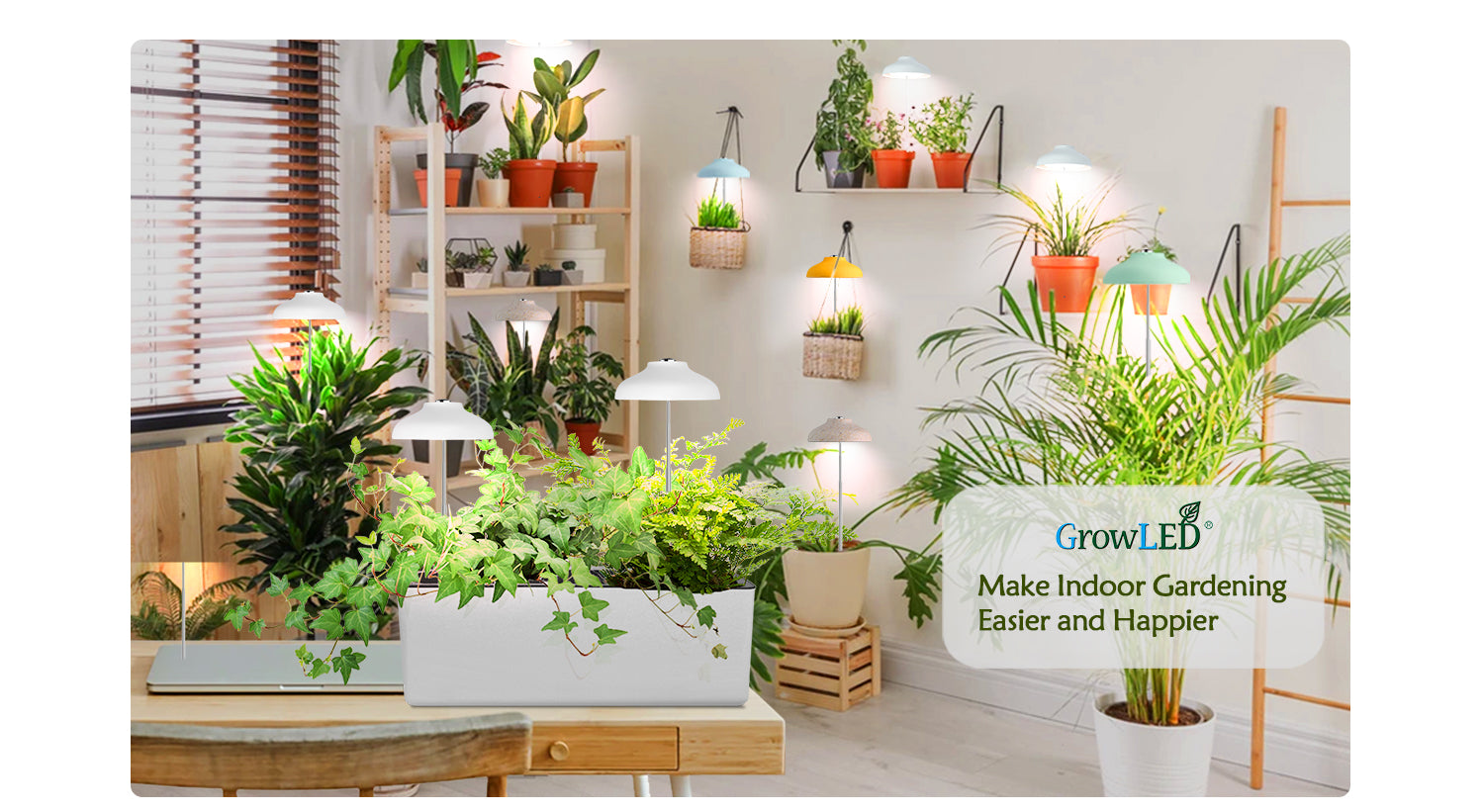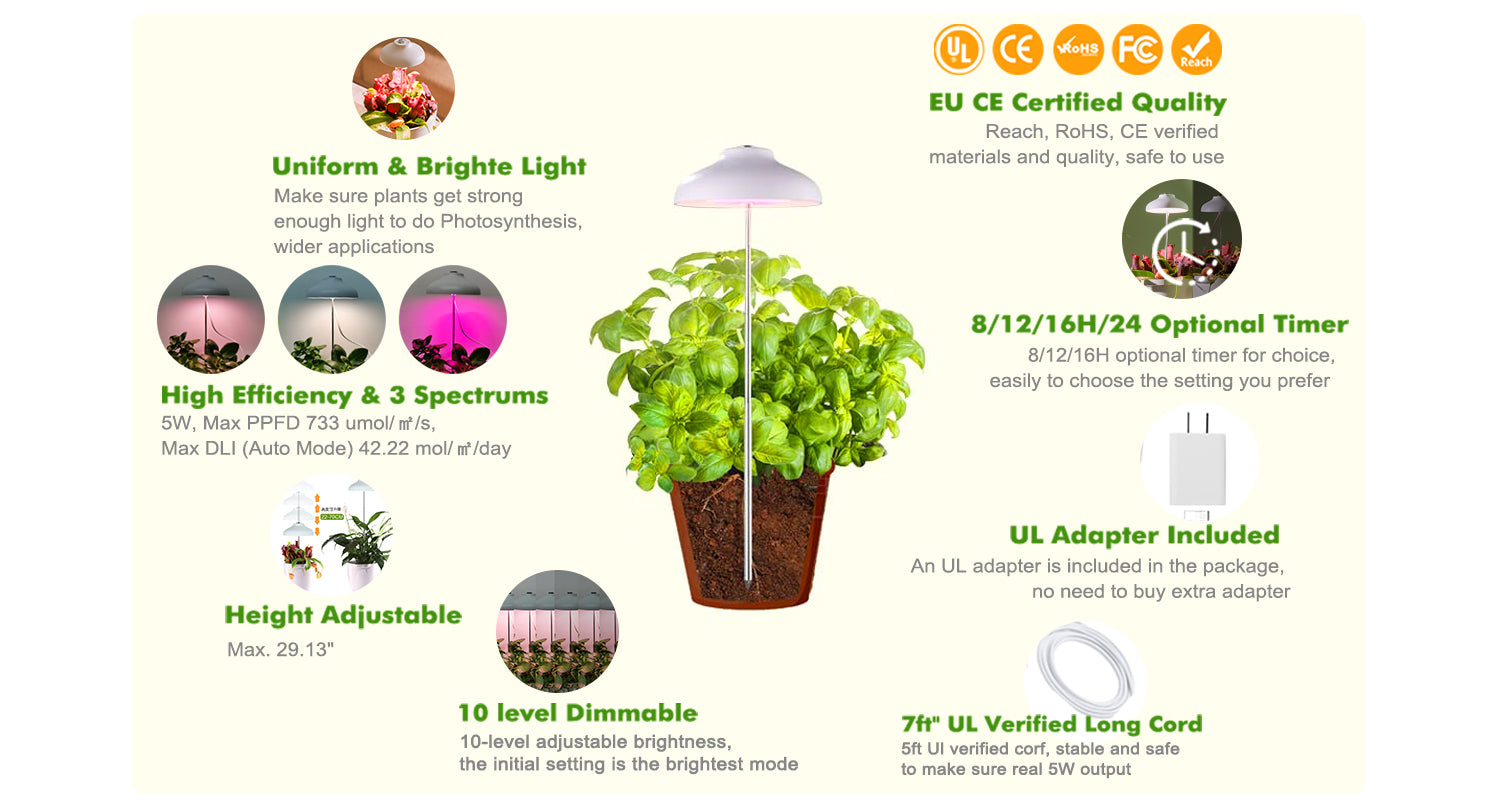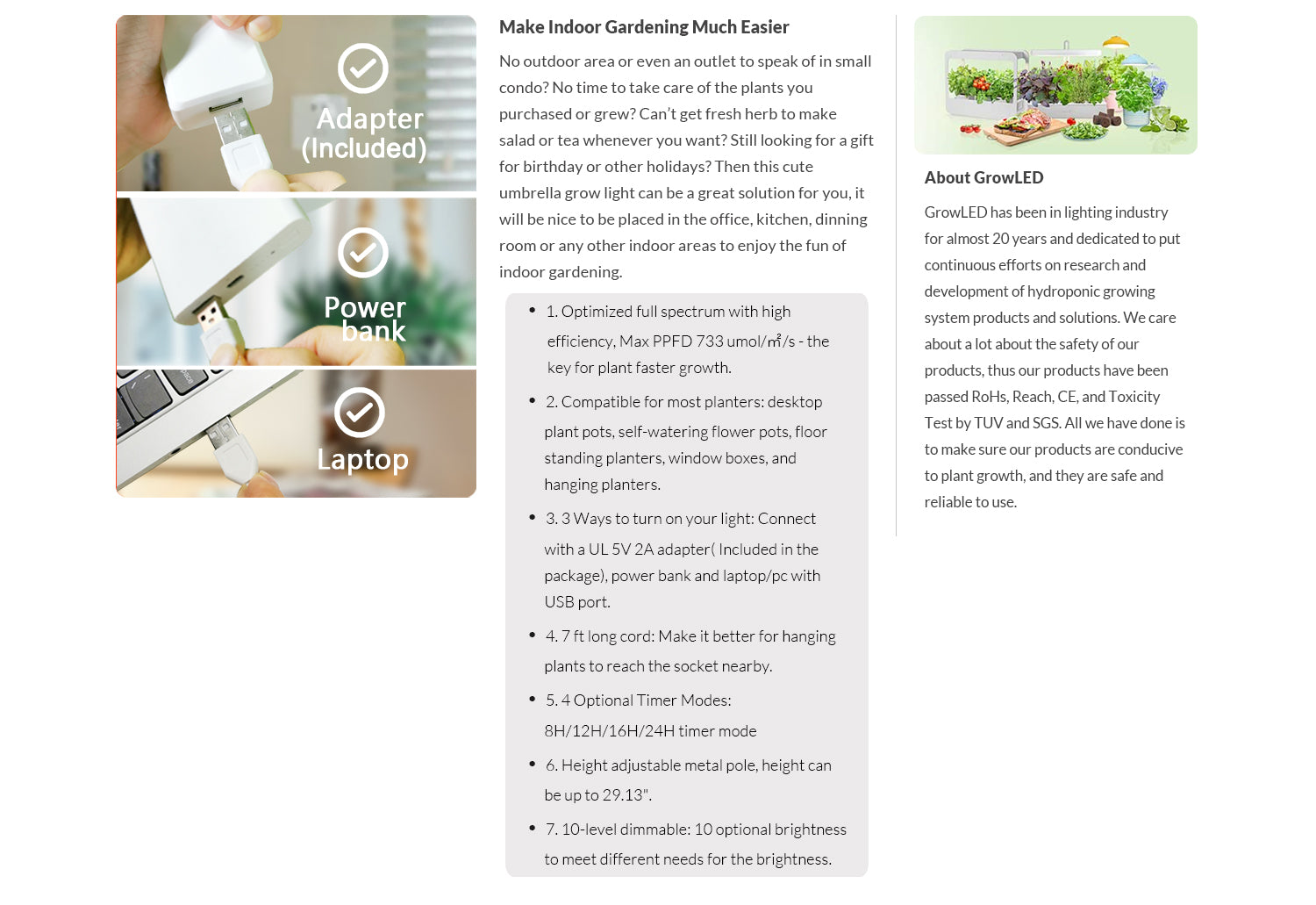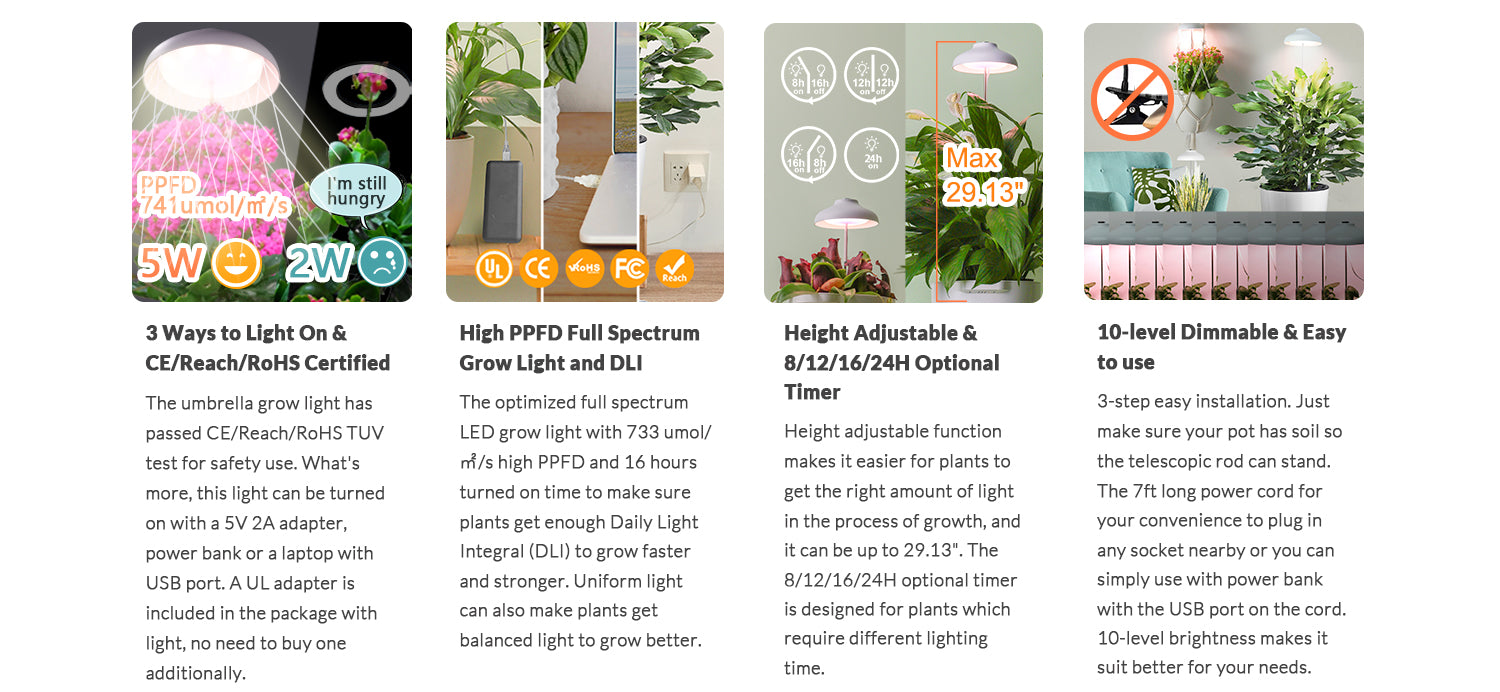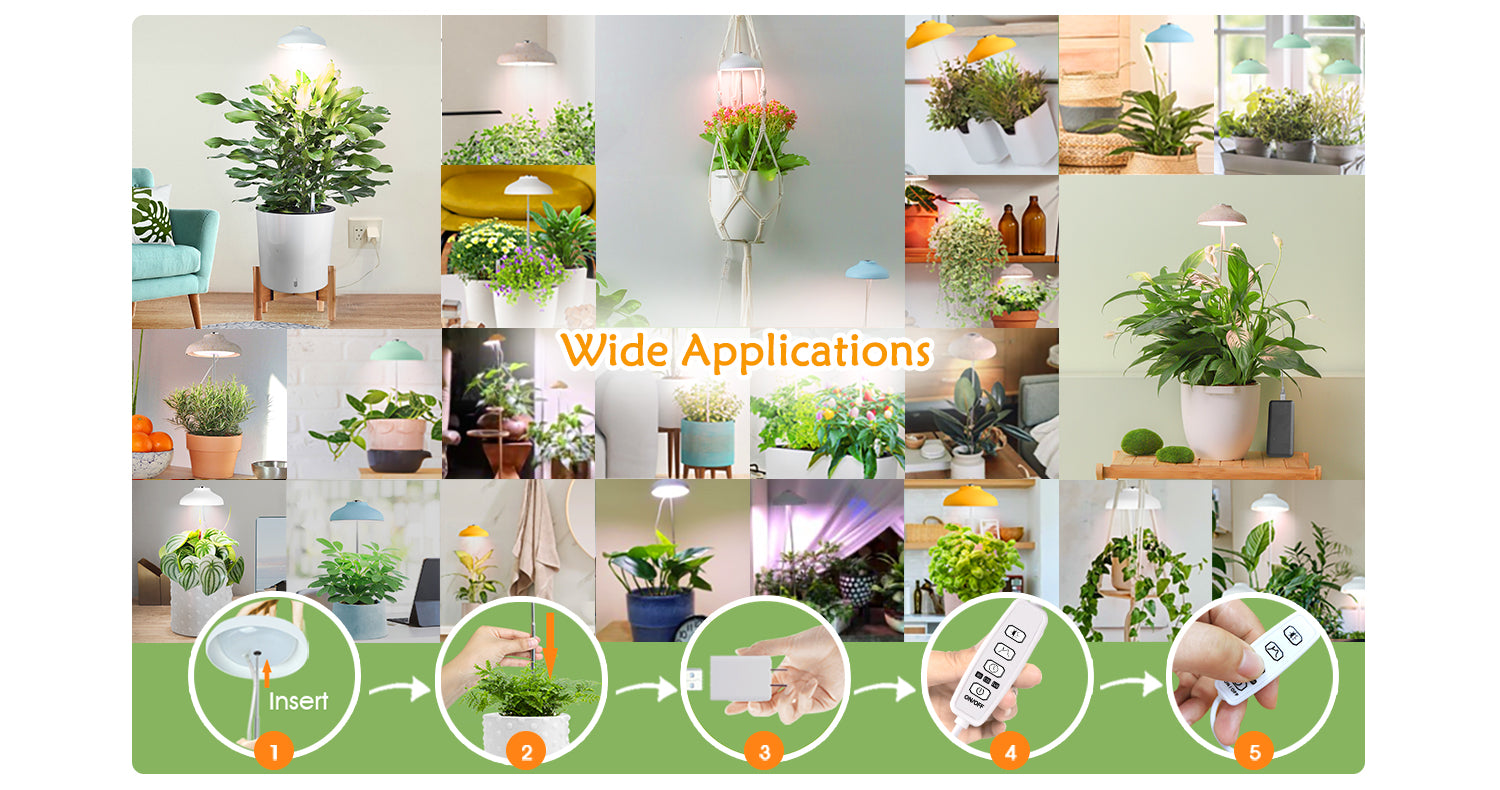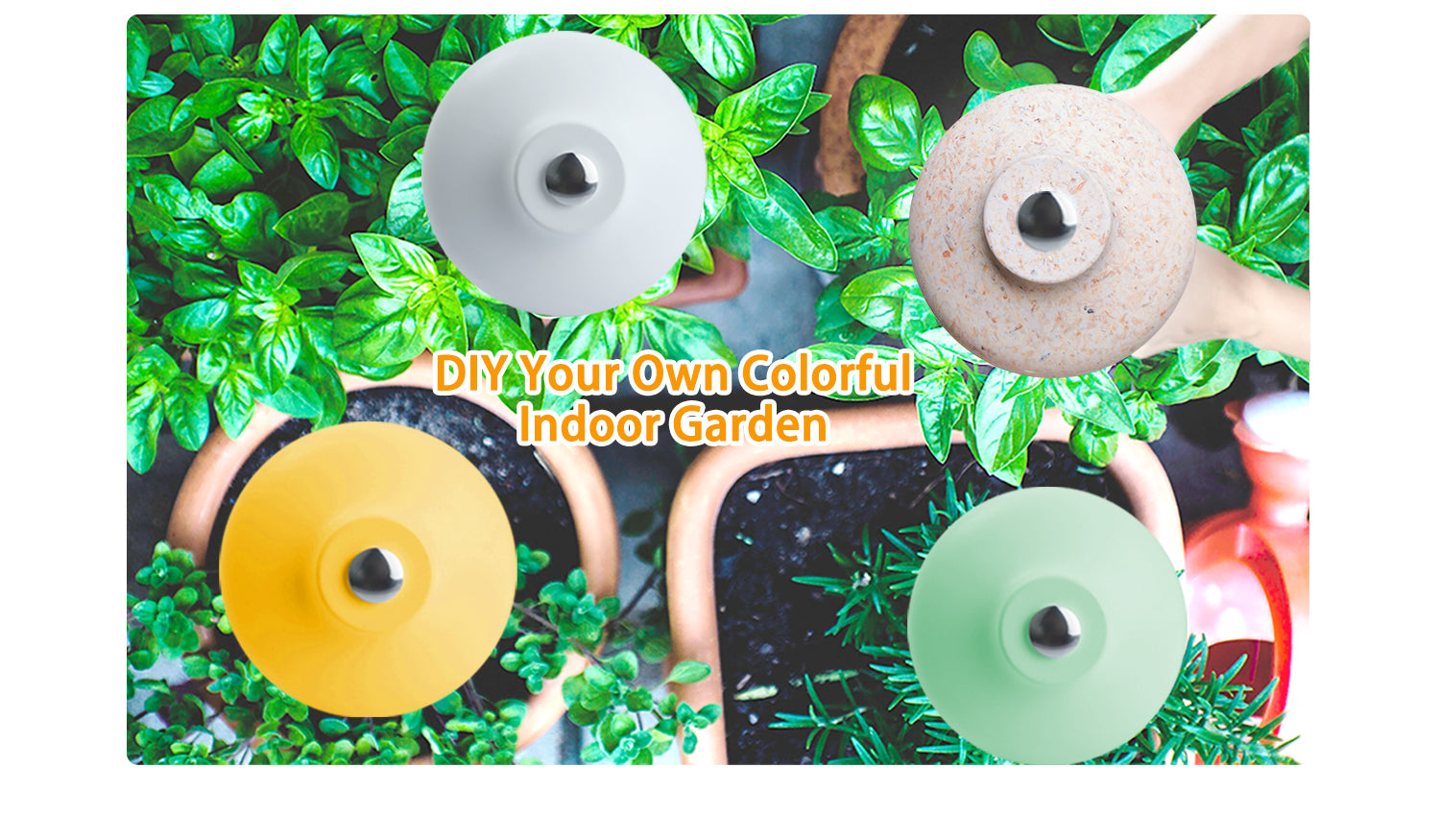 Question 1: When to adjust the light panel of height adjustable edition indoor garden?
Answer: Make the light panel at the lowest place of the light post when you start to germinate the seeds. And when the seedlings start growing
and get taller, then keep the light panel 1"-2" above the plants to make sure they get the right amount of light.
Question2: Is this good for 220V?
Answer: Yes, it's good for 220V, as the adapter we offered in package is for 100-240V, so it can both work in Europe and North America.
Question 3: I have my pothos in water could i put it there or no?
Answer: This plant light is not suitable for water, it needs to be inserted into the potting soil to fix it
Question 4: How high does it go?
Answer: The Max. height is 2.3ft.
Question 5: What is the wattage for these lights?
Answer: The grow light's wattage is 5W which is energy saving. It also comes with a UL adapter. If you don't have an outlet nearby, you can also
use a power bank to make the light on.
Question 6: How long is the cord?
Answer: The cord's length is 4.93 ft.