Rectangle Self Watering Planter
🌱 Plants Live Longer: The unique passive hydroponic action creates the perfect balance of root zone water and oxygen, allowing plants to grow healthier.

🌱 Self-watering: The handy water level indicator let you know when and how much to water your indoor herbs and house plants.

🌱 Roots Breathe & Plants Flourish: Simple design to make your plants get the right amount of water and space to grow better and faster.

🌱 Great Gardening Gift - Houseplants and especially herbs are good for people, plus they look great. Why not have the power of plants indoors?

🌱 NOTE: Plants and Seeds Are Not Included.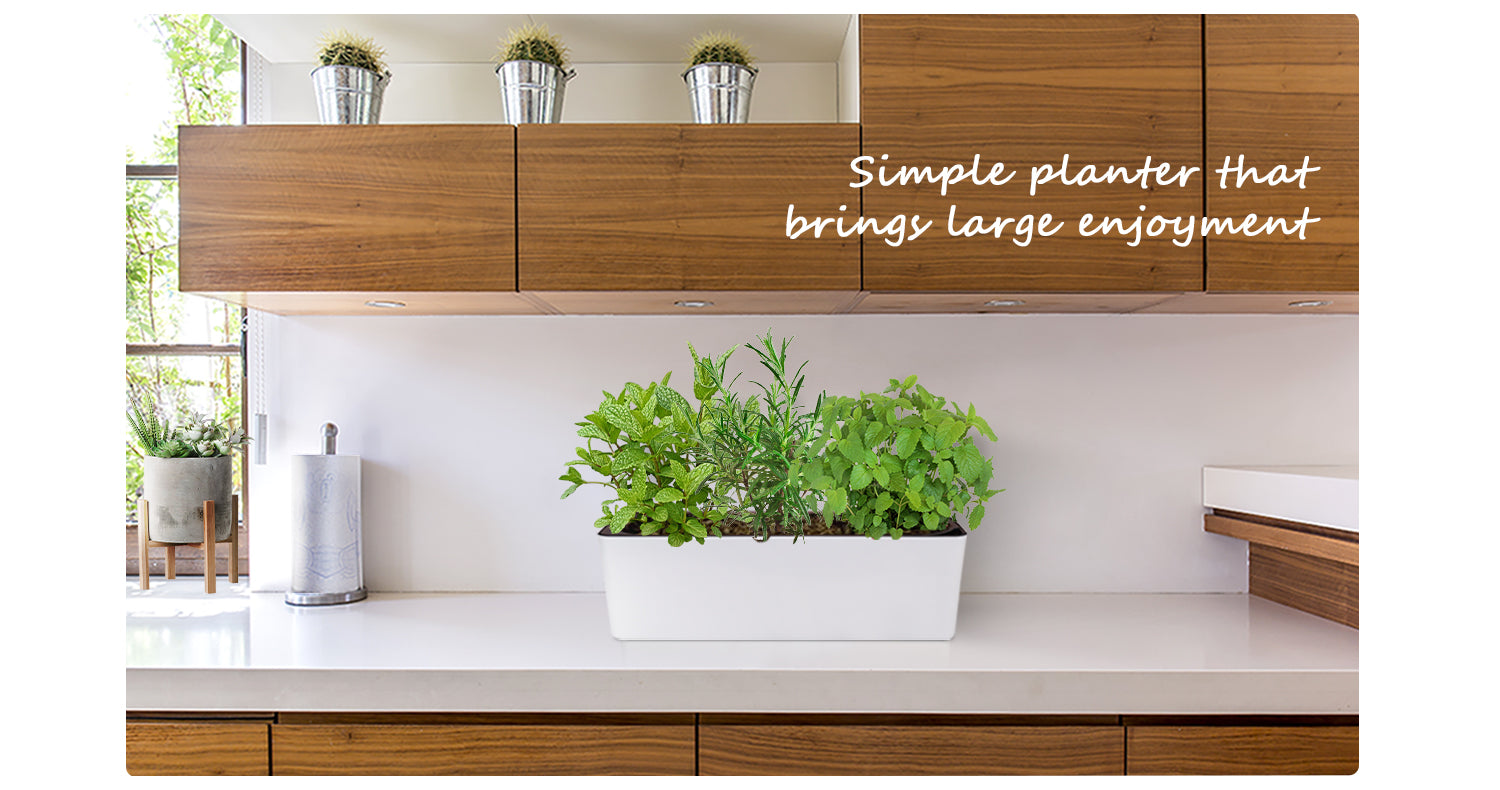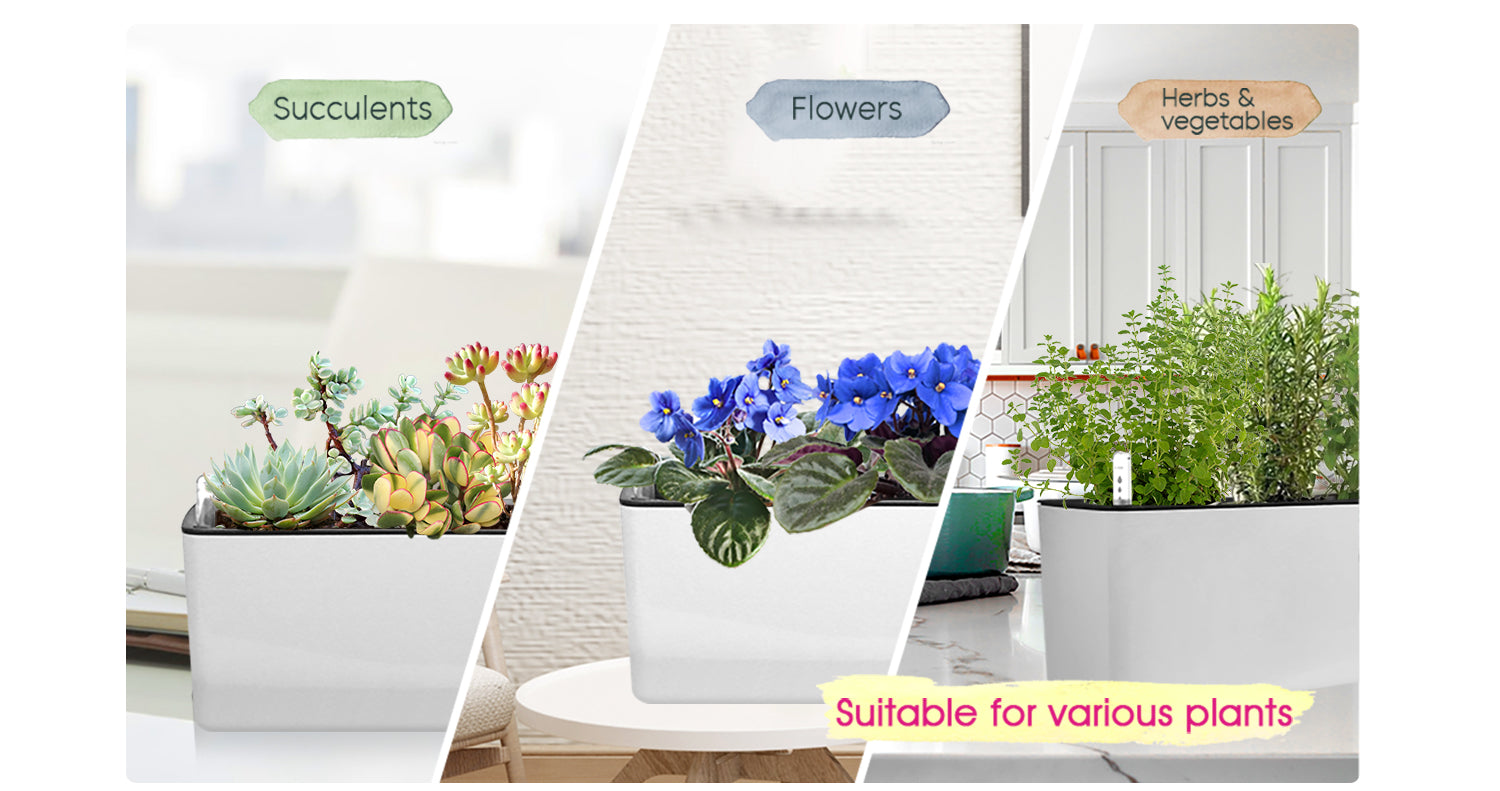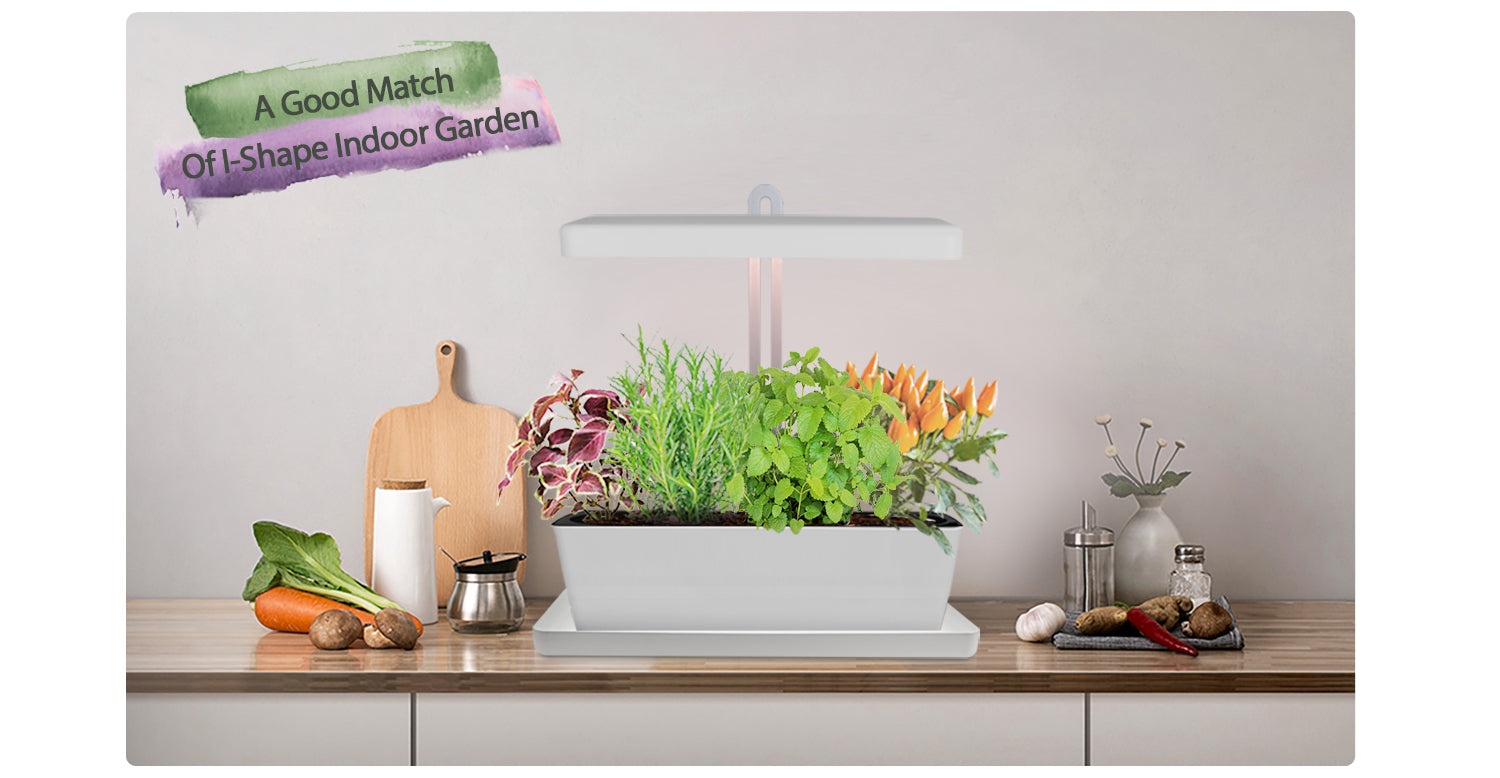 1.How do i put it together? the stick is so short that it isn't visible in the water level indicator. how high do i fill the inner tank?
The water level is not visible is because the added water is not enough. Just continue pouring the water into the "vent" hole and the stick will rise from
the hole to let you know how much water is in the tank.
2.Is this BPA-free and food-safe?
This is made of PP, which is environment friendly.
3.What material is this planter made of? Is it plastic?
The planter is made of PP which is safe and environment friendly.
4.What is the Volume?
The dimension of the product is 15.8" x 5.2" x 5.2"