Smart Soils Sponges 20-Pack
🌱 10 Ready To Use Smart Soils: 2-3 months nutrients inside the smart soils, no need to mix liquid plant food. SGS Toxicity Test passed.
🌱 Designed for GrowLED Hydroponic Planters and Indoor Garden: 100% Suitable for 10-Pod Hydroponic Growing System and 4-Pod hydroponic planter.
🌱 Easy to Use: Put your own seeds into the small hole on the smart soils, then insert the pod into the planting basket, fill water tank till Min. water level.

🌱 Note: Seeds, plastic cups and germination domes are not included in the package.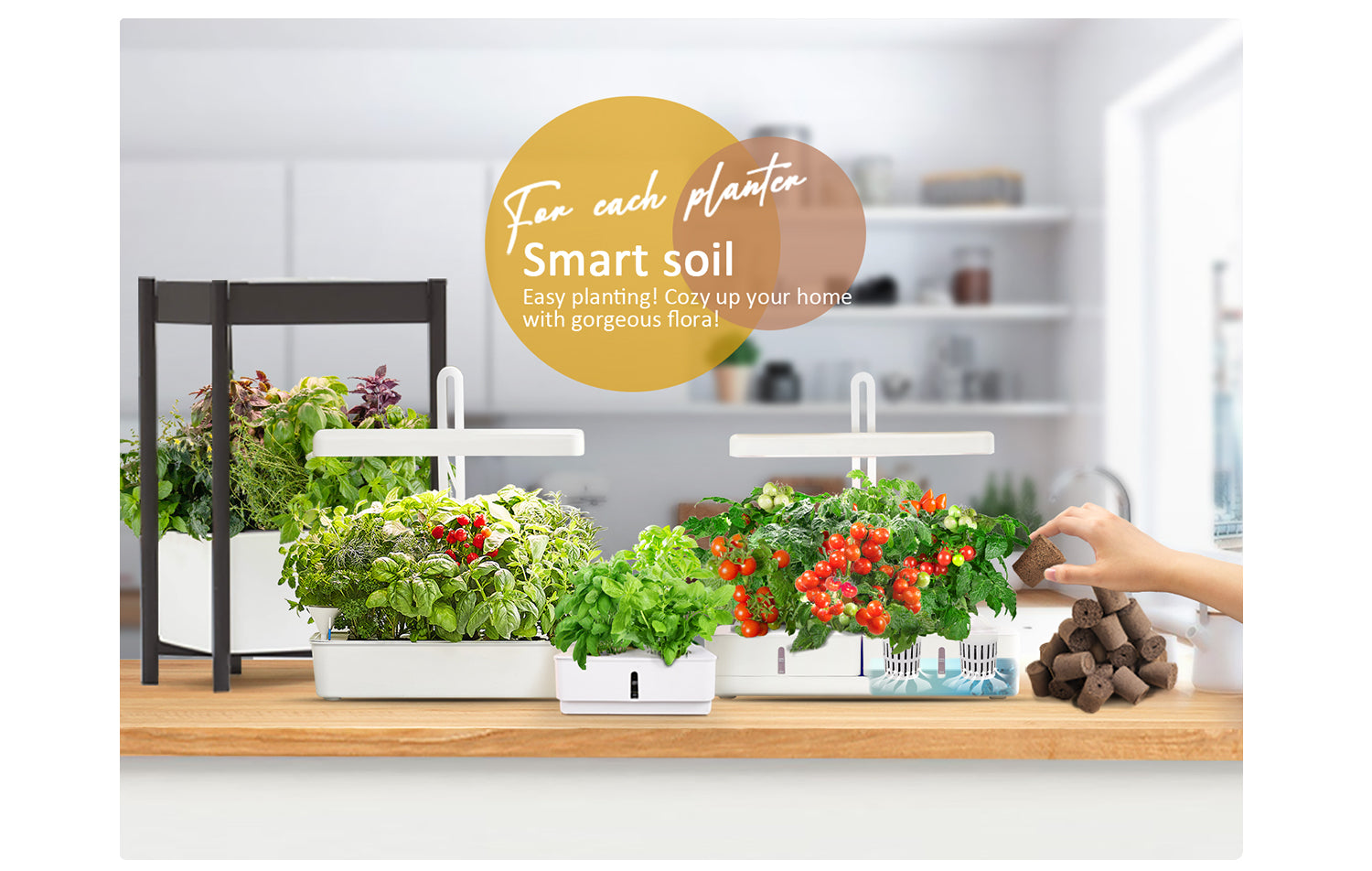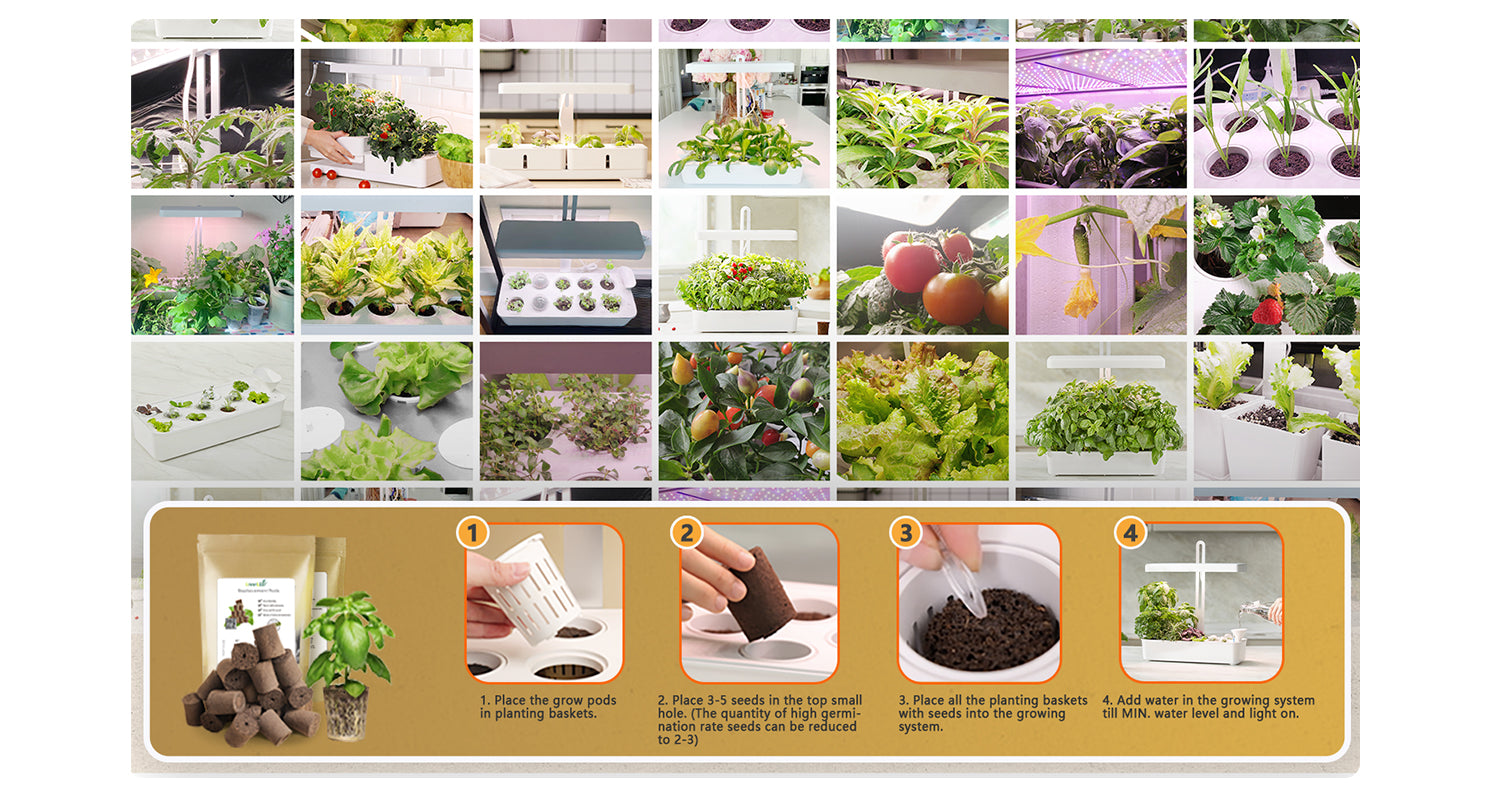 Question 1: How long will the nutrients in the smart soils last?
Answer: The smart soils themselves are already integrated with nutrients, the nutrients inside will last 2-3 months, so before no more extra plant food required.
But if you want to continue using the smart soils, you can purchase liquid fertilizer to add it into the water.
Question2: Is the small hole supposed to stay open?
Answer: Yes, it should stay open and the small hole is for holding seeds.